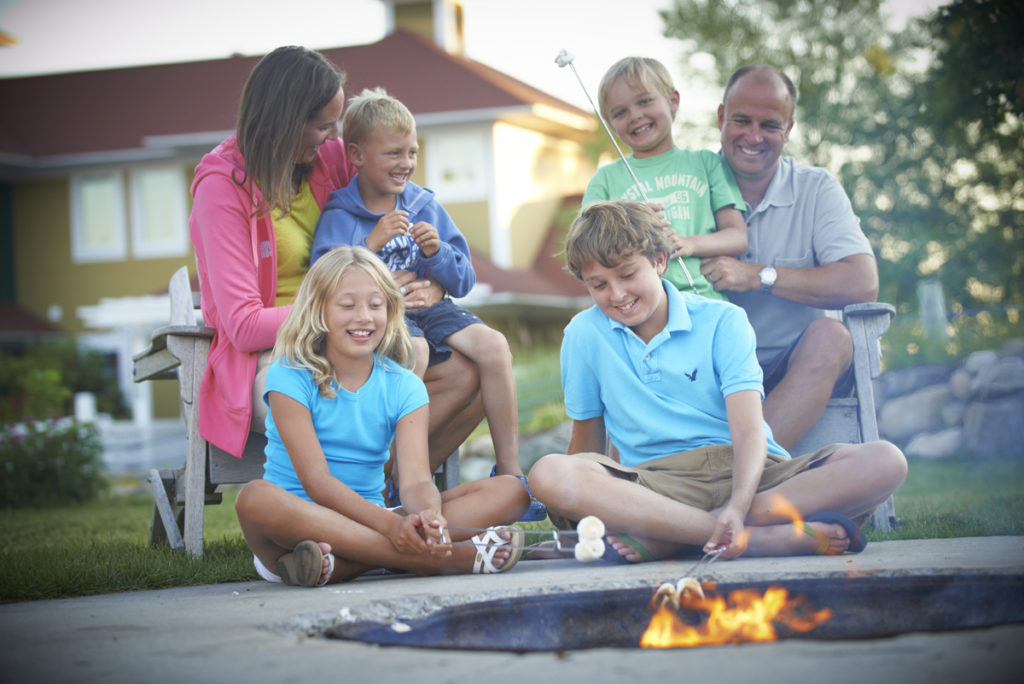 If ownership of a condo or townhome right at Crystal Mountain is something you're considering, check out these additional benefits of ownership:
Resort Amenities
Use of Crystal Mountain's many amenities comes through Crystal Mountain's Four Seasons Club membership program. Townhome and condominium owners who utilize Crystal Mountain's Rental Management Program (see below) receive additional benefits, including use of Crystal Mountain's pools and fitness center, free fitness classes, summer chairlift rides, etc. See one of the Crystal Mountain Realtors for more information.
Crystal's Rental Management Program
The ability to rent your place while you aren't using it is one of the major attractions of buying resort real estate and a way to potentially offset some or all of the expenses of owning a place in northern Michigan. Crystal Mountain offers an on-site professional rental management program for townhome condominium units (including hotel rooms) located at the resort. It is a cooperative venture between the unit owners and Crystal, which serves as the Rental Agent. In this program, owners and Crystal share mutually in the benefits, risks and responsibilities inherent in a hotel type business.
Timely Trades
Owners have the option to exchange periods of ownership with other Crystal Mountain owners, both whole and fractional. The Resort's on-site rental management supervisor helps do the legwork and arrange your trade for you for a small fee.
Bonus Time (fractional owners only)
With Bonus Time, fractional owners have the opportunity to use and enjoy the resort at times other than their deeded weeks when the resort is less than 85% full. The only cost to an owner when making a Bonus Time reservation is the normal cleaning/restocking fee and a $25 administrative fee to handle the transaction. Some restrictions apply.
RCI Membership
Owners of most Crystal Mountain townhome and condominiums types are eligible for membership in Resort Condominiums International (RCI). RCI is the world's premier vacation exchange network. With over 4,000 resorts in nearly 100 countries, you can trade a week or partial weeks of your ownership at Crystal Mountain for vacation time at resorts around the world. And since Crystal Mountain enjoys RCI's prestigious Gold Crown designation, you're assured the option of trading into the finest resorts in the RCI network.