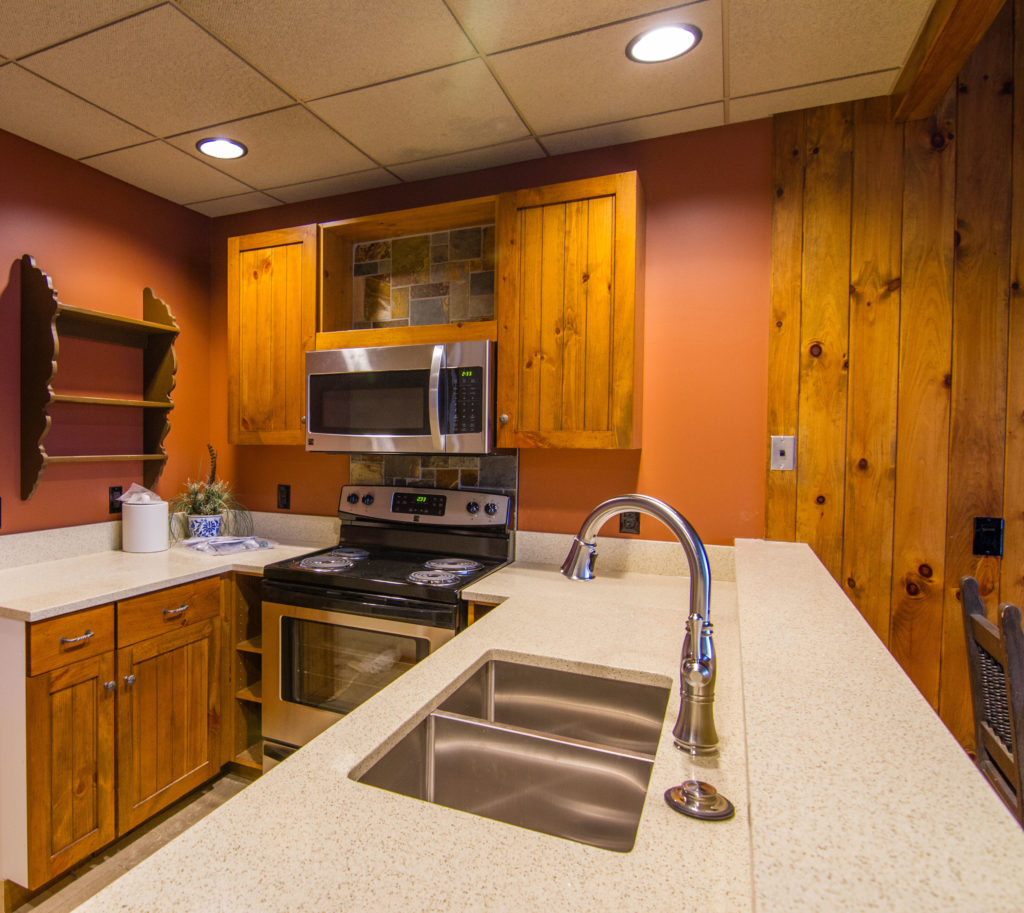 Fall 2017 was extreme makeover time for two of Crystal's lodging favorites, the one-, two-, and three-bedroom Kinlochen residences and the Hamlet hotel condos.
Within Kinlochen, new quartz countertops and stainless steel appliances have heightened the quality of the full kitchens in this stately building. Built in 2002, each Kinlochen unit is named after a Scottish castle as a tribute to golf's heritage, and no two units are exactly alike.
Hamlet's renovation is a little more extensive and is being broken up into two phases, with a little more than half of the units renovated in fall 2017, and the remaining slated for fall 2018. The primary focus has been the bathrooms, which are being completely transformed. Upon renovation,Hamlet rooms will feature new flooring and an updated kitchenette with hickory cabinetry and new mini appliances.
For a list of the properties available for sale in either of these buildings, contact Crystal Mountain Realty at 800-968-7686 or by clicking on Our Listings from the home page.