Ignore the instinct to go with white. These colors can show your house in the best possible light.
You're listing your home and have been advised by your Realtor to give your walls a fresh coat of paint. Check out these ideas to help put your home's best foot forward from the folks at Houzz.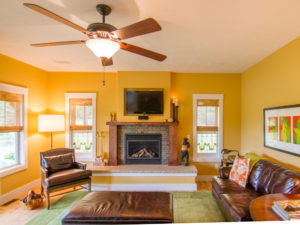 The overall goal of home staging is to make each room feel fresh, inviting and neutral enough so that prospective buyers can imagine themselves living there. That doesn't have to translate, however, to bland, boring and devoid of style. Sometimes white can work, but a greater concern is making sure the room doesn't look too stark. These elegant, crowd-pleasing neutral paint colors can help you stage your home to perfection. READ MORE.