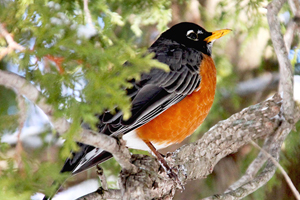 Come spring, the skies of Benzie County come alive with the site of migrating birds. With its rolling hills, covered by forests and fields, and interspersed with numerous bodies of water, rivers, marshes, and a long coastline along Lake Michigan, Benzie County is a favorite for spring and fall migrants.
According to the Benzie Visitors Bureau, the spring migration begins in March, builds from mid-April until early May and peaks in the middle of May. The Benzie Audubon Club hosts a Big Day Count each year and has recorded, as a group, as many as 168 species on one day.
Learn more here about the Club and all of their springtime birding plans.